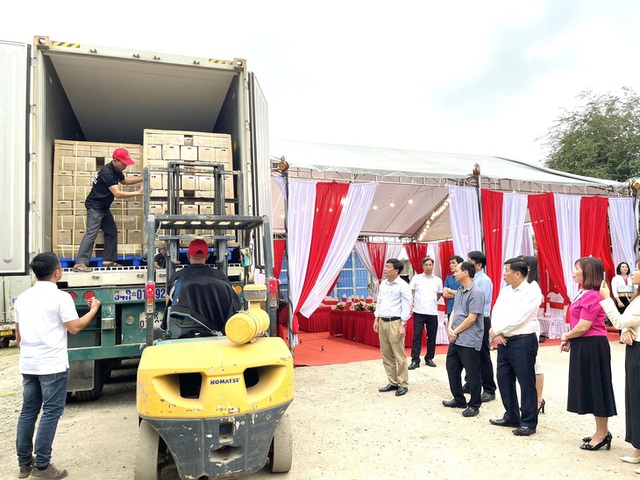 Deputy Chairman of the Hoa Binh provincial People's Committee Dinh Cong Su said the province would seek ways to boost sugarcane exports, contributing to the development of the sugar industry in the locality.
Tien Ngan company expects to ship between 300-500 tons of fresh sugarcane this year, according to its director Nguyen Le Diep.
Director of the provincial Department of Agriculture and Rural Development said that sugarcane could bring high economic value and has huge potential for exports.
The department will create the best condition for local businesses to seek a market in the future.
The province first exported fresh sugarcane in 2020 with 5.7 tons, and the volume rose to 300 tons in 2022, with increasing orders from demanding markets such as the Republic of Korea, Japan, the UK and the EU.
It is expected that more containers of fresh sugarcane will be exported to the RoK./.