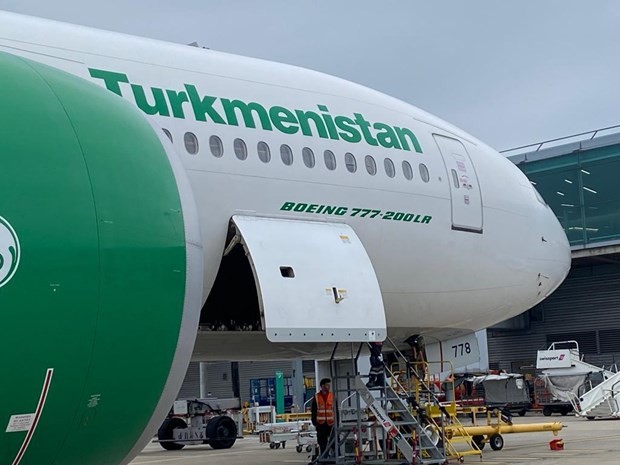 The route is expected to boost bilateral trade activities between the two countries whose free trade agreement came into effect in May 2021.
The service uses A330 aircraft that can carry 30 tons.

From May, the flight departs from London Stansted Airport (STN) to Ashgabat International Airport (ASB) in Turkmenistan on Wednesday evening, local time. Transit time is approximately 4 hours.
It then departs from the ASB on Thursday morning and arrives at Viet Nam's Noi Bai International Airport on Thursday afternoon local time. The return flight departs from Noi Bai on Thursday evening and arrives at the STN on Wednesday morning the following week. Transit time is 5-6 days.
According to the UK Department for Business and Trade, the total of Viet Nam's exports to the UK valued £ 5.9 billion (US$7.34 billion), an impressive increase of 30.3 percent against 2021.
Meanwhile, the total UK exports to Viet Nam last year was £ 1.0 billion, a year-on-year increase of 22.3 percent.
Viet Nam is currently the UK's second largest trading partner in Southeast Asia and the 40th largest in the world, accounting for 0.4 percent of the UK's total turnover.
The relations between the UK and Viet Nam have changed dramatically since 2010 when the Strategic Partnership established.
Trade and investment between the two countries have continued to grow thanks to the UK-Viet Nam Free Trade Agreement (UKVFTA) and now the UK's accession to the Comprehensive and Progressive Agreement for Trans-Pacific Partnership (CPTPP) with the support of Viet Nam./.