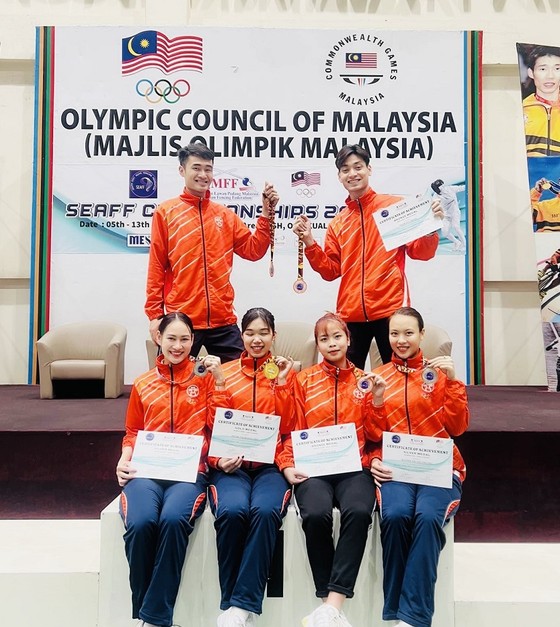 Linh, the national No 1 female athlete, triumphed in the women's individual sabre event after beating her teammate Le Minh Hang in the final match on January 5 in Kuala Lumpur.

Her gold in the first days of the New Year is believed a good start for Viet Nam sport in a busy year with many important competitions.
Also in the women's sabre event, Viet Nam also earned a bronze medal by Pham Thi Huyen who was ousted in the semi-final round.
In the women's individual foil event, Vietnamese Nguyen Thi Thu Phuong claimed a silver after she lost to Lozada Wilhelmina of the Philippines in the final match.
Another silver of the team was in the men's individual epee event by Nguyen Phuoc Den who was defeated by Jose Noelito Jr of the Philippines.
His teammates Pham Duc Trong and Dang Tuan Anh shared third place and bronze medal in this category.
The regional championship is scheduled from January 5 to 14. Viet Nam take part in the event with nearly 60 competitors who will vie for medal in both individual and team disciplines.
After the first day, Vietnamese athletes have won one gold, three silver and three bronze medals.
In the coming days, other title favourites such as SEA Games champions Vu Thanh An and Nguyen Tien Nhat will take the stage./.