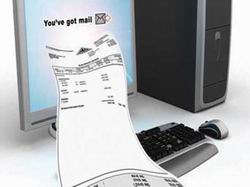 Enterprises should issue more e-receipts - Illustration photo

Meanwhile, receipts don't need to be issued if the payment amount is less than VND 200,000, according to Decree 51/2010/NĐ-CP stipulating the issuance of business receipts.

The Decree also said that businesses can print their own receipts if they meet certain requirements of having their own tax code, their own sale revenue, their clean legal profile, and their receipt printing devices.

Besides, these businesses need to have their own software programs to serve sale and accounting activities.

E-receipts can only be created by enterprises that provide adequate legal operation evidences and their own tax codes. When enterprises perform online and on-phone sales or sell products to many consumers, issued receipts do not have any signatures from sellers or buyers.

Most official and valid receipts are currently provided by the Tax Department.