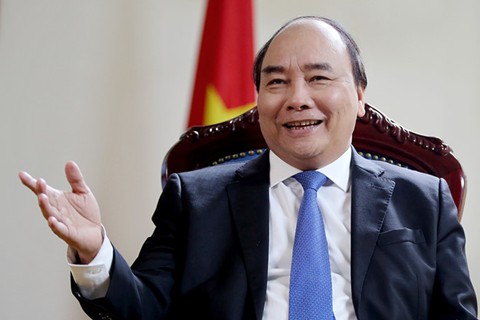 PM Nguyen Xuan Phuc.
The event helps Viet Nam to realize the policy "Viet Nam is an active and responsible member of the international community" which was introduced since the 11
th
National Party Congress in 2011.
A responsible Viet Nam means the country has actively engaged in seeking solutions to hot issues faced by the international community in order to bring about peace, stability and development in the world, according to the Government chief.
Since it became a member of the United Nations in 1997, Viet Nam was elected to become a non-permanent member of the United Nations Security Council in tenure 2008-2009 and is the sole candidate in the Asia-Pacific region for non-permanent seat at the United Nations Security Council in tenure 2020-2021.
In the region, Viet Nam is also an important member of ASEAN with a robust economy and an important diplomatic partner of many countries across the world.
As the host to major international events like the APEC Viet Nam 2017, WEF ASEAN 2018, Viet Nam will do its utmost for the successful DRPK-USA Summit.
Though the second summit, Viet Nam expects to become a "bridge" for the proccess of nuclear issue settlement on the Korean peninsula and a partner in peace building process on the Korean peninsula as well as the region.
As Viet Nam will assume ASEAN Chair in 2020 and may win a non-permanent seat on the United Nations Security Council in the tenure 2020-2021, PM Phuc expressed his belief that the country will make more active contribution to peace process in the Korean peninsula as well as peace and sustainable development on the globe.
Phuc also expressed his belief that Viet Nam will be a trusted destination for major regional and international summits in the future./.
By Quang Minh
Follow us on @VNGovtPortal