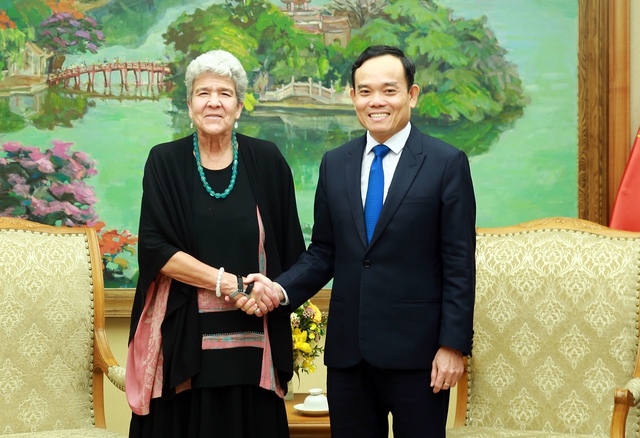 The Deputy Prime Minister welcomed the U.S. Under Secretary on her official visit to Viet Nam on the occasion of the 10th founding anniversary of Viet Nam-U.S. comprehensive partnership, saying he expects the visit would contribute to opening up cooperative opportunities for the bilateral ties.
Viet Nam, said the host leader, hopes to promote the bilateral ties in a more substantive and comprehensive fashion, with more outcomes, on the basis of respect for independence, self-reliance, territorial integrity and political regimes of each other, for peace, stability, cooperation and development in the region and the world at large.
The Deputy Prime Minister said that Viet Nam regards foreign investment as a crucial part of the national economy, and that the country is striving to build an fair and transparent business environment in line with market principles, and always listens to and accompanies investors in resolving their obstacles.
Viet Nam and the U.S. should exchange experience, information and policies relating to digital transformation, and cooperate to improve digital capacity and skills for laborers in both public and private sectors, Tran suggested.
He affirmed that Viet Nam will actively cooperate with the U.S. to maintain stable trade in win-win, balanced, and sustainable manner.
In reply, Lago said her visit targets to discuss with relevant sides the Indo-Pacific Economic Framework for Prosperity (IPEF) and other issues of shared interest like digital economy, digital transformation, supply chain, green economy and renewable energy.
The Deputy Prime Minister hoped that the IPEF discussions will contribute to promoting free and balanced trade between countries, as well as sustainable development in the region and the world./.