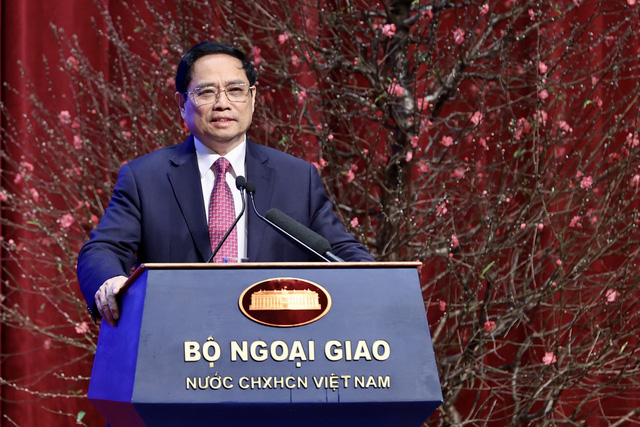 The Government chief made the request on Saturday while addressing a conference to review Viet Nam's performance during the past two-year tenure as non-permanent member of the United Nations Security Council.

He called for innovative thinking and better awareness of multilateral diplomacy as well as multi-sectoral approach to multilateral diplomacy.
Agencies in charge of foreign affairs and related coordination mechanisms must continue to be reviewed and consolidated in order to further improve the effectiveness of coordination in addressing shared tasks of the country's diplomatic work and international integration process.
The diplomatic sector needs to continue its key role in leading reconciliation, participating in the formation of rules at multilateral forums as condition permits, and putting forward ideas to create new imprints and enhance Viet Nam's position and value in relations with other countries.
The sector also needs to continue making full use of opportunities to further accelerate economic, trade, investment, science and technology cooperation with other countries, particularly major powers in the current COVID-19 pandemic time and beyond.
Diplomatic activities must be based on sincerity, trust, equality, mutual respect and understanding for effective cooperation and common development, emphasized PM Pham.
Amid fast, complicated and unpredictable developments in the region and the world, Pham asked the diplomatic sector to continue its pioneering role in maintaining peaceful and stable environment conducive to firm protection of the national independence, sovereignty, unity and territorial integrity, and to national development cause in the new situation./.