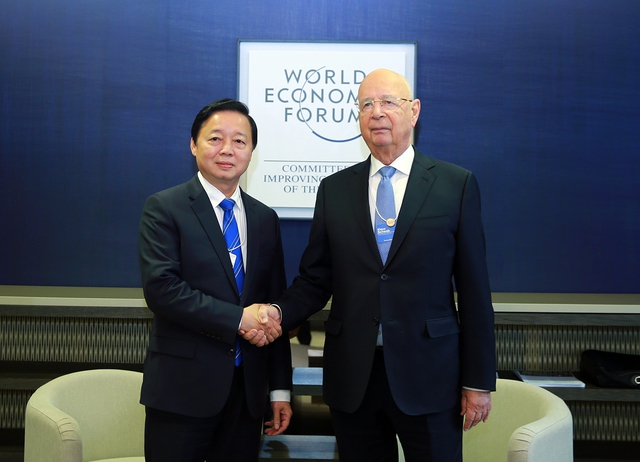 Viet Nam - a bright spot in economic recovery and growth
During a reception for Prof. Klaus Schwab, Deputy Prime Minister Tran Hong Ha spoke highly of the theme of this year's WEF meeting: "Cooperation in a Fragmented World.'
The Deputy Prime Minister expressed his hope that WEF would continue to take the leading role in promoting public-private cooperation.
Schwab assessed that Viet Nam is a bright spot in terms of economic recovery and growth in the context of the global economic downturn.
The two sides expressed their pleasure to witness the development in the Viet Nam-WEF relations.
Deputy Prime Minister Tran suggested WEF cooperate with Viet Nam in the process of building a green, circular, low-carbon economy through the National Innovation Center.
He conveyed an invitation of Prime Minister Pham Minh Chinh to Professor Schwab to visit Viet Nam and co-chair the Viet Nam National Strategic Dialogue - WEF in 2023.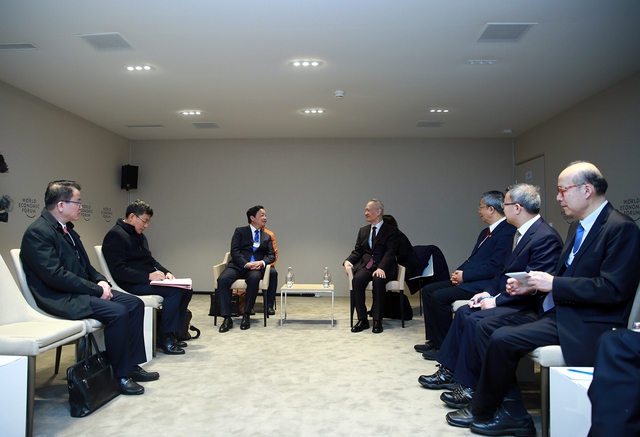 Implementing important agreements
Deputy Prime Minister Tran congratulated China on the great achievements in socio-economic development and disease containment, during his meeting with Chinese Vice-Premier Liu He.
He also conveyed an invitation of Vietnamese Party General Secretary Nguyen Phu Trong to China's President Xi Jinping to pay an official visit to Viet Nam in an appropriate time.
The two sides expressed their satisfaction at the recent developments in the bilateral ties especially following the official visit of the Vietnamese Party chief to China in November last year.
Both sides agreed to fruitfully implement the agreements reached by the two countries' senior leaders, consolidate political trust and strengthen strategic connectivity.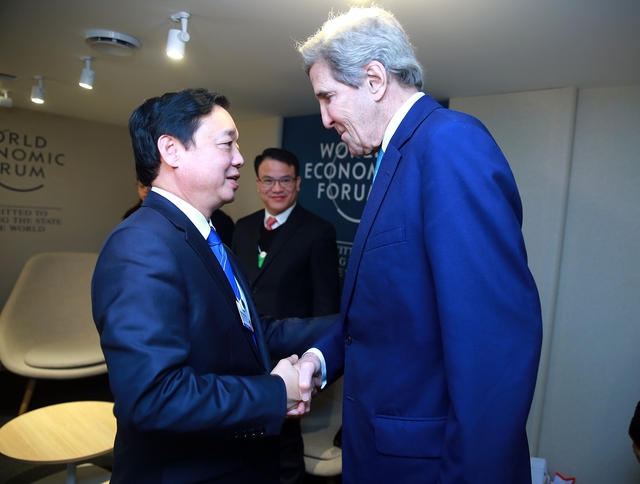 U.S. supports energy transition in Viet Nam
Viet Nam regards climate change as one of the strategic cooperation areas in the relations with the U.S., said Deputy Prime Minister Tran Hong Ha during the reception for U.S. climate envoy John Kerry in Davos, Switzerland on January 17.
Tran thanked the U.S. and development partners for backing the energy transformation process in Viet Nam.

He suggested that John Kerry help push the U.S. and development partners to assist Viet Nam in getting access to renewable energy technologies and green financing.
In reply, Kerry praised Viet Nam's endeavor to fulfill its COP26 commitments and to foster energy transformation./.