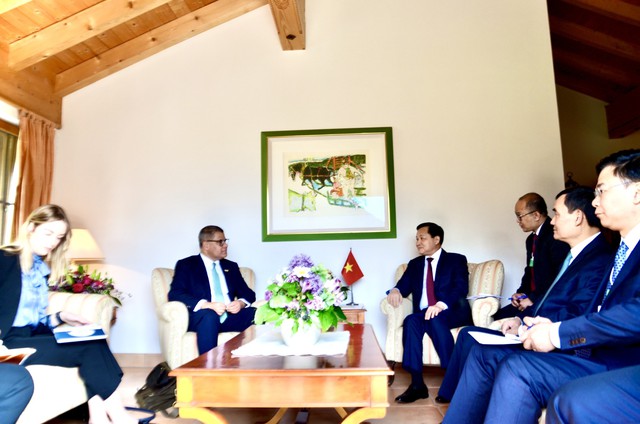 At the meeting with President for COP 26 Alok Sharma, Le said that Viet Nam has taken a number of comprehensive measures in energy conversion, transforming the growth model towards a green and circular manner in a bid to realize its commitments at the COP26.
Viet Nam expects that the United Kingdom, the EU and other G7 nations will soon announce specific commitments to support Viet Nam in safeguarding energy security, he added.
Alok Sharma highly valued Viet Nam's efforts in promoting the implementation of commitments at the COP26, particularly the establishment of the national steering committee on realization of Viet Nam's commitment at the COP26.
Viet Nam has huge advantages of renewable energy, he said, adding that G7 members at their meeting in March 2022 agreed to include Viet Nam on its priority list of energy cooperation.
He expressed his hope that G7 nations and Viet Nam will soon reach a cooperative agreement on fair and sustainable energy conversion.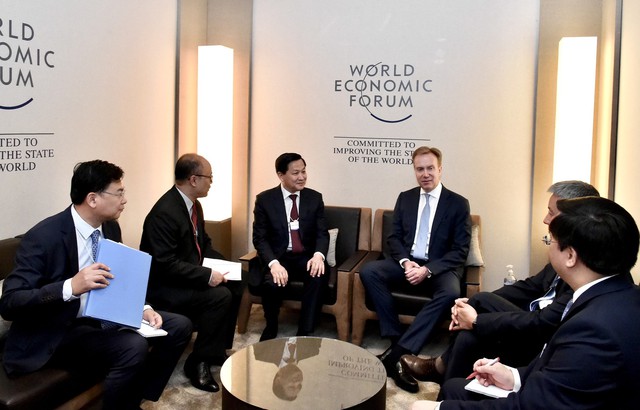 During the meeting with WEF President Borge Brande, Le suggested the WEF continue upholding its bridging role between the Governments and businesses in shaping development trends and promoting new growth engines.
Both sides expressed their delight on the active and substantive development in Viet Nam-WEF partnership.
Viet Nam focuses on building an independent and self-reliant economy, enhancing extensive, comprehensive and effective international integration and increasing the status of the country in the global supply chains, noted the Deputy PM.
The WEF President voiced support for Viet Nam's development orientations and viewpoints, expecting to further strengthen Viet Nam-WEF partnership, particularly in digital transformation, sustainable agriculture development, energy conversion and human resources training.
The WEF will continue coordinating with Viet Nam to organize the second national strategic dialogue in the upcoming time, he affirmed.