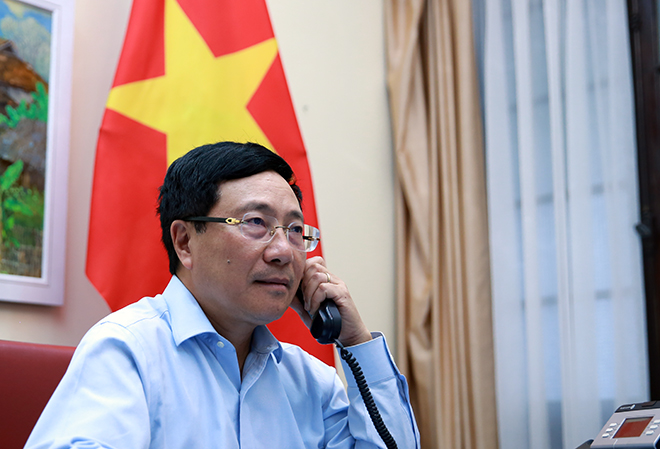 Deputy Prime Minister, Foreign Minister Pham Binh Minh. Photo: VGP
This is the first talks between the pair since since the Kuwaiti FM took office in late 2019.
Deputy PM Minh spoke highly of Kuwait's role in the Middle East, affirming that Viet Nam is ready to share experience in COVID-19 containment with Kuwait.
The two sides agreed to work together to repatriate Vietnamese workers affected by the pandemic from Kuwait.
The pair expressed satisfaction about the advancement of the traditional friendship over the past time with the two-way trade increasing to US$3.6 billion last year.
They underlined the priority to further deepen the bilateral ties through continued effective implementation of the signed agreements and seeking breakthrough measures to foster bilateral cooperation, especially after the pandemic is over.
Minh took the occasion to invite the Kuwaiti FM to visit Viet Nam next year as the two countries will celebrate the 45th anniversary of diplomatic relations. The Kuwaiti FM accepted the invitation with pleasure and expressed his hope to welcome Deputy PM, FM Minh to his country soon./.
By Ngoc Van