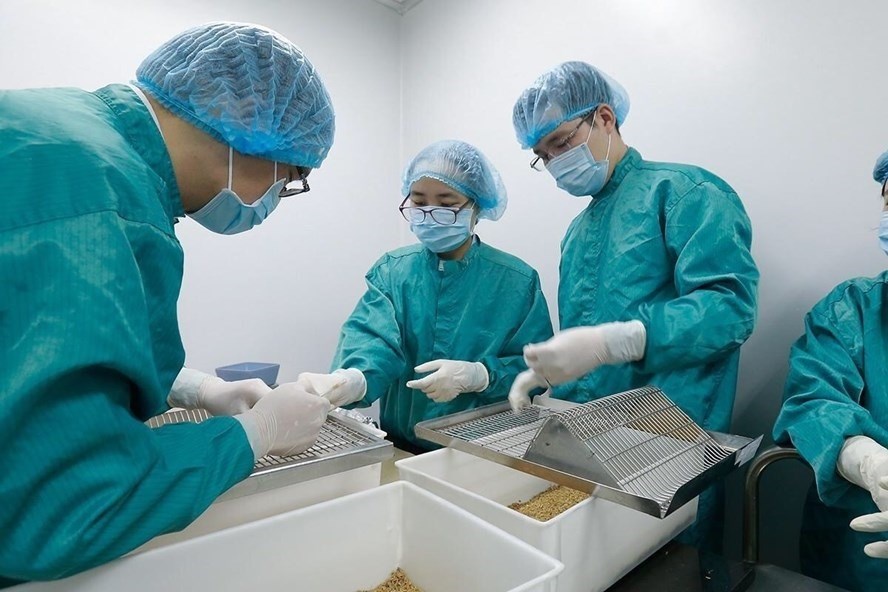 Illustration photo
Mr. Long reported that so far, Viet Nam has experienced the pandemic with three stages.
In the first phase, there were only 16 infected cases which were involved people coming from Wuhan (China), where the first Covid cases were found. The first cluster was confirmed in Son Loi commune in the northern province of Vinh Phuc.
The second phase witnessed an increase in the number of patients (from 17 to 268). These cases were those coming from the world's pandemic epicenters such as the EU and the U.S. Especially, three community clusters broke out in Bar Buddha (HCMC), Ha Loi commune (Ha Noi) and Bach Mai General Hospital (Ha Noi). Four medical staff were among positive cases.
The third phase was defined from Patient 269 to present. All infection cases were imported and isolated upon arrival. There has been no community transmission since April 16, 2020.
However, Viet Nam is coping with the second wave of COVID-19 if possible patients are missed upon their entry or patients with no symptoms are present in the community.
Since early June, Viet Nam permitted the entry and exit of over 23,000 air travelers and nearly 90,000 people via the bordergates with China, Laos, and Cambodia.
As of June 23, the country conducted 372,523 tests (in RT-PCR), receiving 349 positive results and 372,174 negative results. Viet Nam was one of a few countries with no fatalities.
Viet Nam is under heavy pressure when it comes to the issue of ensuring safety for citizens and receiving back her nationals who are trapped in foreign countries and foreign experts and investors for business interests.
Hence, the National Steering Committee on COVID-19 Prevention and Control underlined the necessity to pursue the 'dual goals' and ensure absolute safety.
Specifically, imported cases must be prevented by strictly controlling aviation entry and border lines. The body will craft criteria on countries and territories successfully controlling diseases and instructions on conditions for opening of airlines and international tourism. Isolation plans for foreign experts with short-term entry will be taken into consideration. Treatment regimes will be overseen./.
By Kim Loan