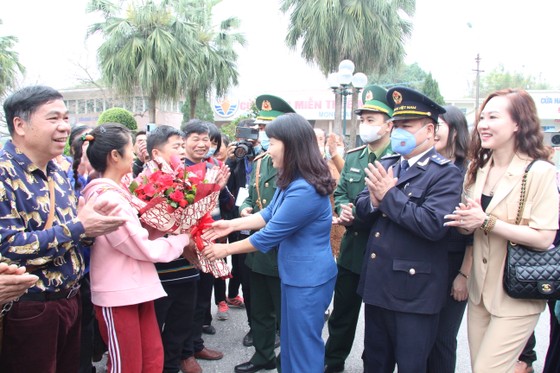 A group of 38 Chinese tourists entered Mong Cai international border gate, starting their four-day tour to Viet Nam.
Previously, the Chinese Government had decided to resume pilot group tours to Viet Nam from March 15.
Authorities and tourism and service businesses of the northern province of Quang Ninh sketched out detailed plans in order to improve the quality of tourism services.
To fulfil its target of welcoming 14-15 million tourists and earning VND 27 trillion (over US$ 1.1 billion) this year, the northern coastal province of Quang Ninh, home to Ha Long Bay World Natural Heritage, plans to introduce 24 new products in 2023.
State management agencies in charge of domestic tourism would coordinate with Chinese authorities and the two countries' tourism associations to improve the quality of local services, contributing to promoting Quang Ninh's tourism image to international holiday-makers.
In the first two months of this year, Quang Ninh welcomed 3.35 million tourists, doubling that of the same period last year, earning over VND 6.5 trillion./.