Firstly, this is a good time to scruntinize the current growth model in order to improve growth quality, and make in-depth development to address shortcomings facing the economy.
Secondly, economic structure should be seen as a strategic and vital issue. In the case of short-term pressures coming domestically and globally, it is quite inevitable to take immediate measures to address the situation but these measures often cause side-effects which may need long time and resources to cure.
Thirdly, if the growth model is not changed, it will be difficult to achieve the overall target of sustainable development. In this situation, it will be impossible to regain the previous growth rates.
Fourthly, if the growth model remains unchanged, inflation will continue to rise and the macro-economy will not be stable.
Economic growth depends on the increase of: (1) capital, (2) working force, (3) and gross productivity (including investment efficiency, and technology-based labor productivity.
If growth model is dependent on factor 1 or 2, it is called wide growth and if the model is supported by the factor 3, it is deep growth.
The proportion of the above three factors in the national economy is shown as follows: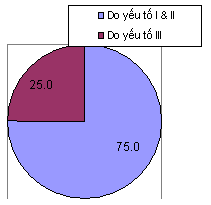 2006-2010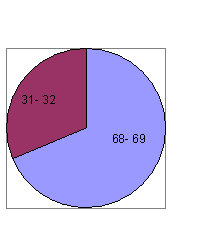 Target by 2015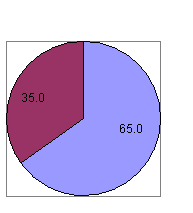 Target by 2020
The above graph shows:
- From 2010 backwards, Việt Nam's growth model was mainly dependent on capital and labor increase (much lower compared to 36- 38% of other countries in the region).
- The proportion of factor 3 by 2015 is 31- 32% (or the factors 1 and 2 contributes 68- 69%), and increase to 35% by 2020.
Based on the above targets, growth quality will be significantly improved. These targets also require improvements to be made in investment efficiency and labor productivity in a bid to raise the effectiveness and competitiveness of the national economy.
By Hải Minh