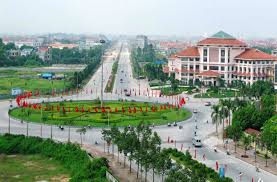 Bac Ninh Province
In 2018, the growth rate of Gross Regional Domestic Product (GRDP) of the province was estimated to increase 10.6% in comparison with 2017.
Total export turnover was estimated at US$ 66.12 billion with an increase of 6.6%. The State budget revenue reached VND 27,591 billion, exceeding 15.6% of the yearly estimate and increasing by 22.3%. Among which, domestic revenue attained VND 21,641 billion, exceeding 20.5% of the estimate and increasing by 30.9%.
In 2019, the province strives for the growth rate of GRDP of 7-8%; the state budget revenue of VND 27,397 billion; the value of industrial production of over VND 1.232 million trillion; total export and import turnover of US$ 62 billion.
By Thuy Dung