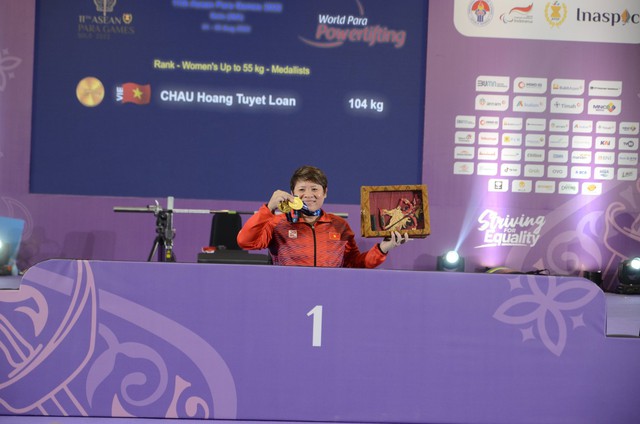 Athletes also pocketed nine silvers and 11 bronzes on August 1. All medals were in athletics, powerlifting and swimming events.

The most outstanding athlete was swimmer Le Thi Dung who earned two golds and one record at the Jatidiri Swimming Center.
Dung finished first in the women's S8 400m freestyle category with a time of 5min 59.87sec, setting a new Games record. Her record was almost two minutes faster than the old one of 7:24.10.
Later on, the Quang Tri Province-born athlete came first in the 100m freestyle, timing 1:19.92.
The second record when to powerlifter Chau Hoang Tuyet Loan who triumphed in the women's 55kg with a lift of 104kg, setting a new Games record. Her record was 1kg heavier than the old one.
Her teammate Dang Thi Linh Phuong claimed her gold in the women's 50kg with a 101kg lift which was a new Games record.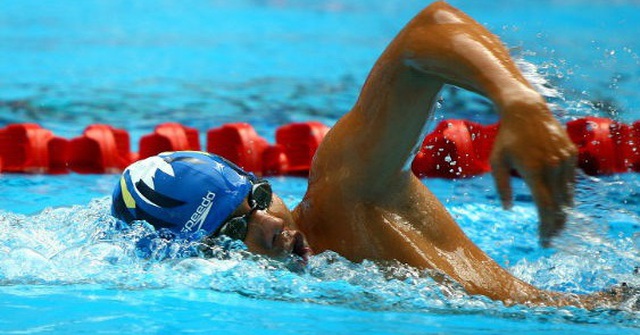 Earlier, Vo Huynh Anh Khoa brought Viet Nam's first Para Games gold after he won the men's S8 400m freestyle with a time of 5:29.35.
"I am really happy with the gold medal," said Khoa who won three golds in the previous Games in Malaysia in 2017.
"I want to give a big thank my coaches who strongly supported me to receive high result today," said Khoa who will compete in 50m freestyle, 100m freestyle and 50m butterfly in the coming days.
Tran Quoc Phi championed the men's S13 100m breaststroke event, clocking 1:14.80.
Vi Thi Hang defended her title in the women's S7 100m freestyle on 1:20.42.
Palalympian Vo Thanh Tung met no difficulty to win the men's 50m backstroke after 42.17sec.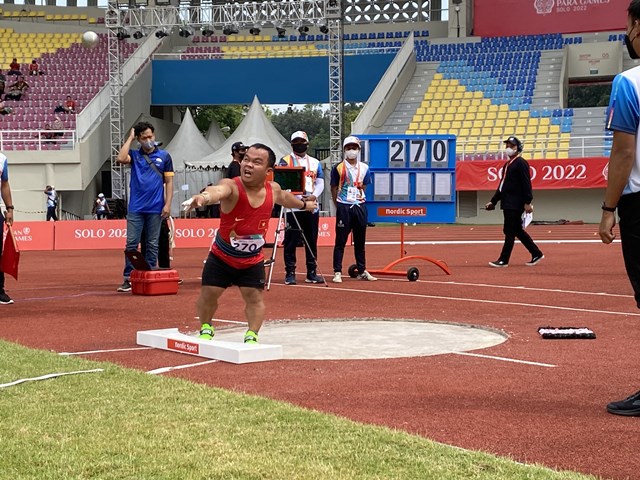 The track-and-field team added four golds to Viet Nam's medal haul.
They went to Ha Thi Hue in the women's F37 discus throw (18.19m); Kieu Minh Trung in the men's F55 javelin throw (26.75m); Tran Van Nguyen in the men's F40 discus throw (24.86m) and Nguyen Thi Hai in the women's F57 shot put (8.38m)./.
Thanh Ha