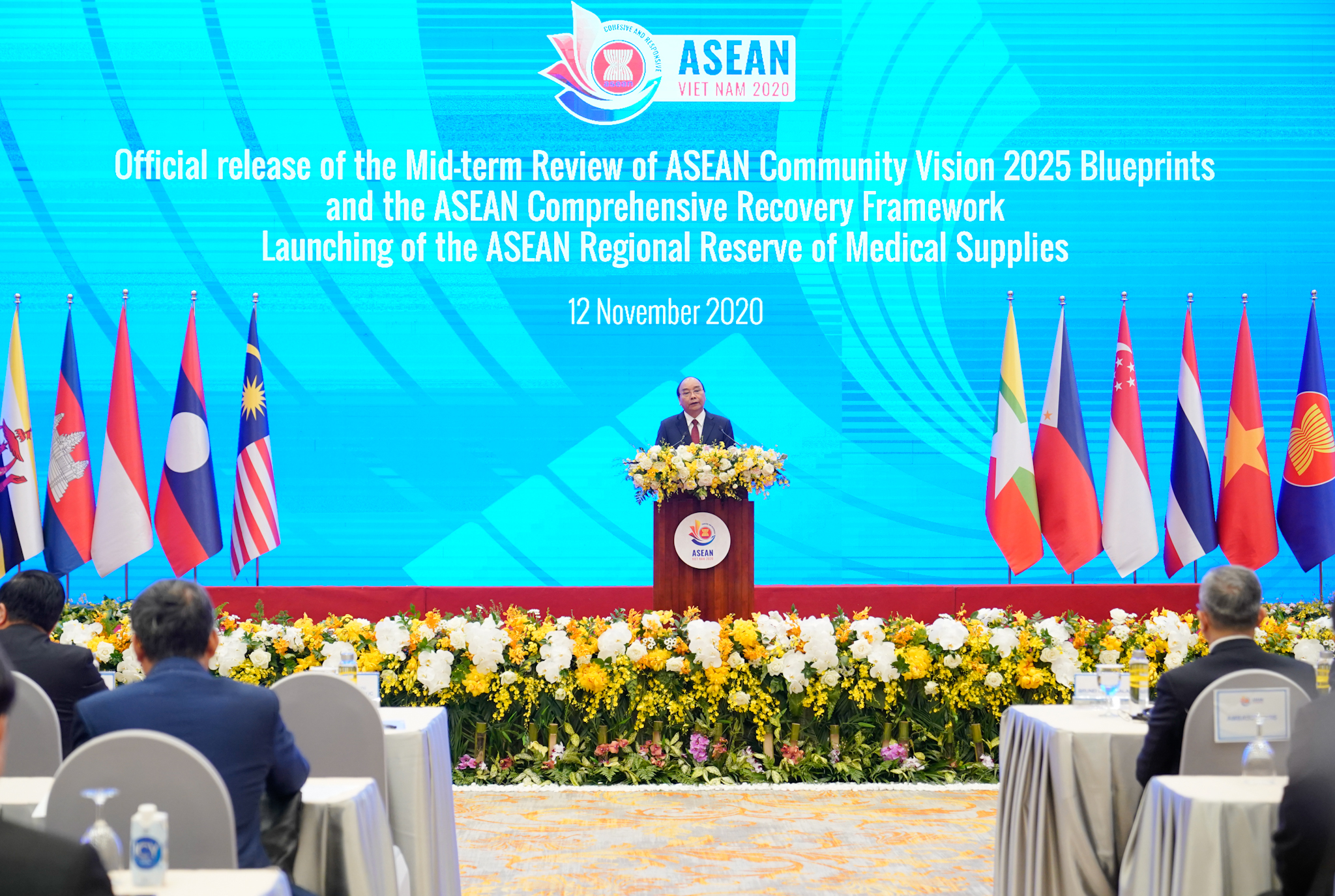 Prime Minister Nguyen Xuan Phuc at the official release of the Mid-term Review of ASEAN Community Vision 2025 Blueprints and the ASEAN Comprehensive Recovery Framework. Photo: VGP
On the occasion, the regional leaders also launched the ASEAN Regional Reserve of Medical Supplies for Public Health Emergencies.
Addressing the event, Prime Minister Nguyen Xuan Phuc said the joint efforts of the ASEAN member countries have helped the region overcome difficulties and challenges, towards long-term peace, stability, development and prosperity.
The bloc's success was grounded in its solidarity, the Vietnamese Government chief emphasized.
He took the occasion to express thanks to other ASEAN countries and international partners for their support and cooperation with Viet Nam to gain these achievements.
In last April, leaders from ASEAN nations, China, Japan, and the Republic of Korea reaffirmed their strong commitment and resolve to prevent and eliminate risks caused by the COVID-19 pandemic that have threatened socio-economic stability in their countries.
Since the beginning of the year, a series of high-level meetings have been organized virtually by the regional leaders to push for initiatives, including those on establishment of ASEAN reserve of medical supplies and health expert network./.
By Huong Giang