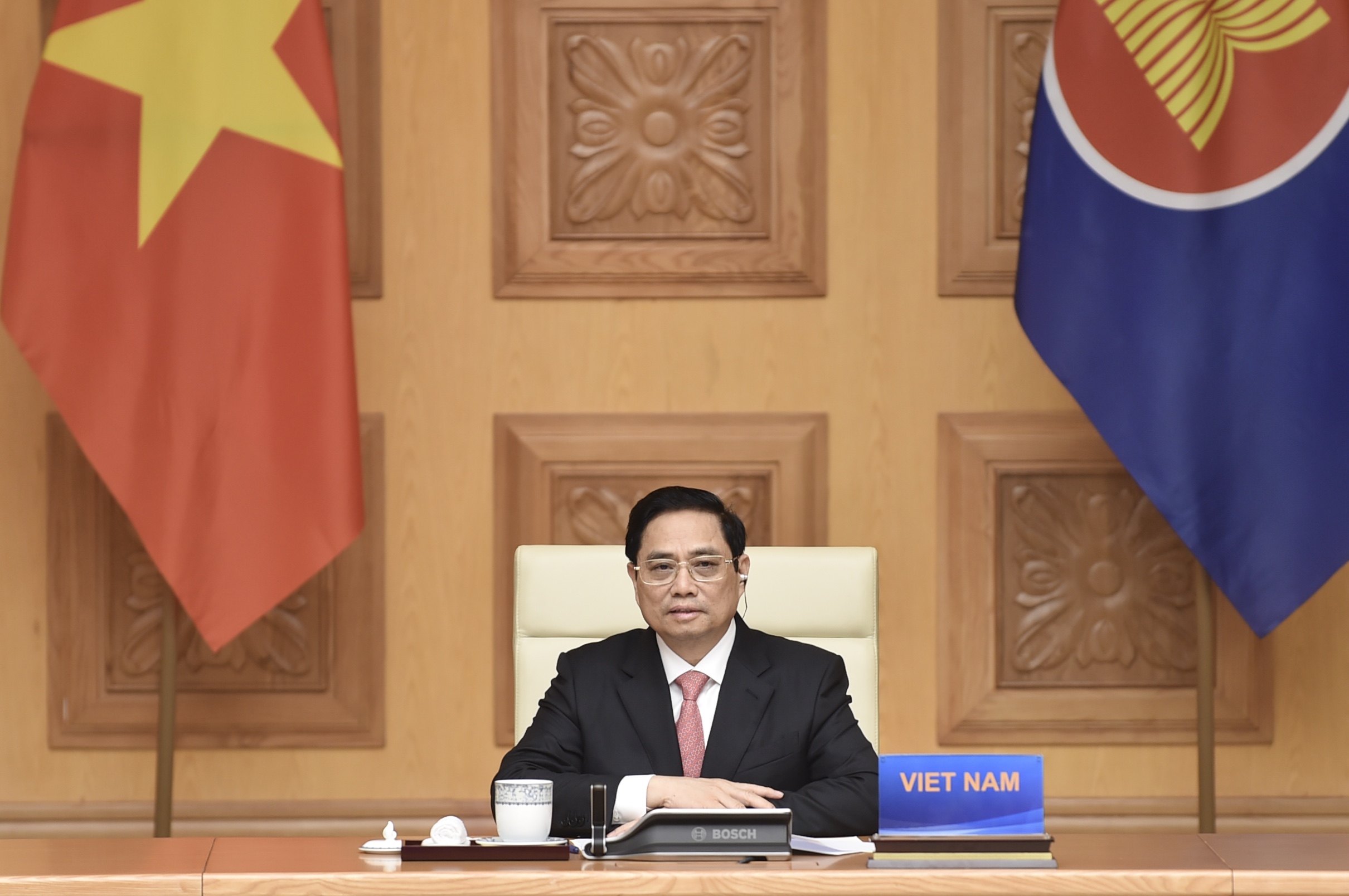 Vietnamese Prime Minister Pham Minh Chinh attends the 30th special summit commemorating the ASEAN-China dialogue relations, November 22, 2021. Photo: VGP
Speaking at the 30
th
special summit commemorating the ASEAN-China dialogue relations on Monday, Vietnamese Prime Minister Pham Minh Chinh said the new partnership framework is indicative of the outcomes of cooperation between the two sides over the last 30 years.
Going ahead, ASEAN and China should continue consolidating strategic trust and fostering comprehensive cooperation in order to amplify the past achievements and achieve greater goals and greater benefits in their bilateral ties.
Voicing support for major cooperation orientations proposed by the participating leaders, Pham underscored the importance of such core factors like working together to sustain peace, stability and development in a changing environment and forging closer cooperation to effectively cope with new global challenges for comprehensive and inclusive development, prosperity, safety and sustainability for both sides.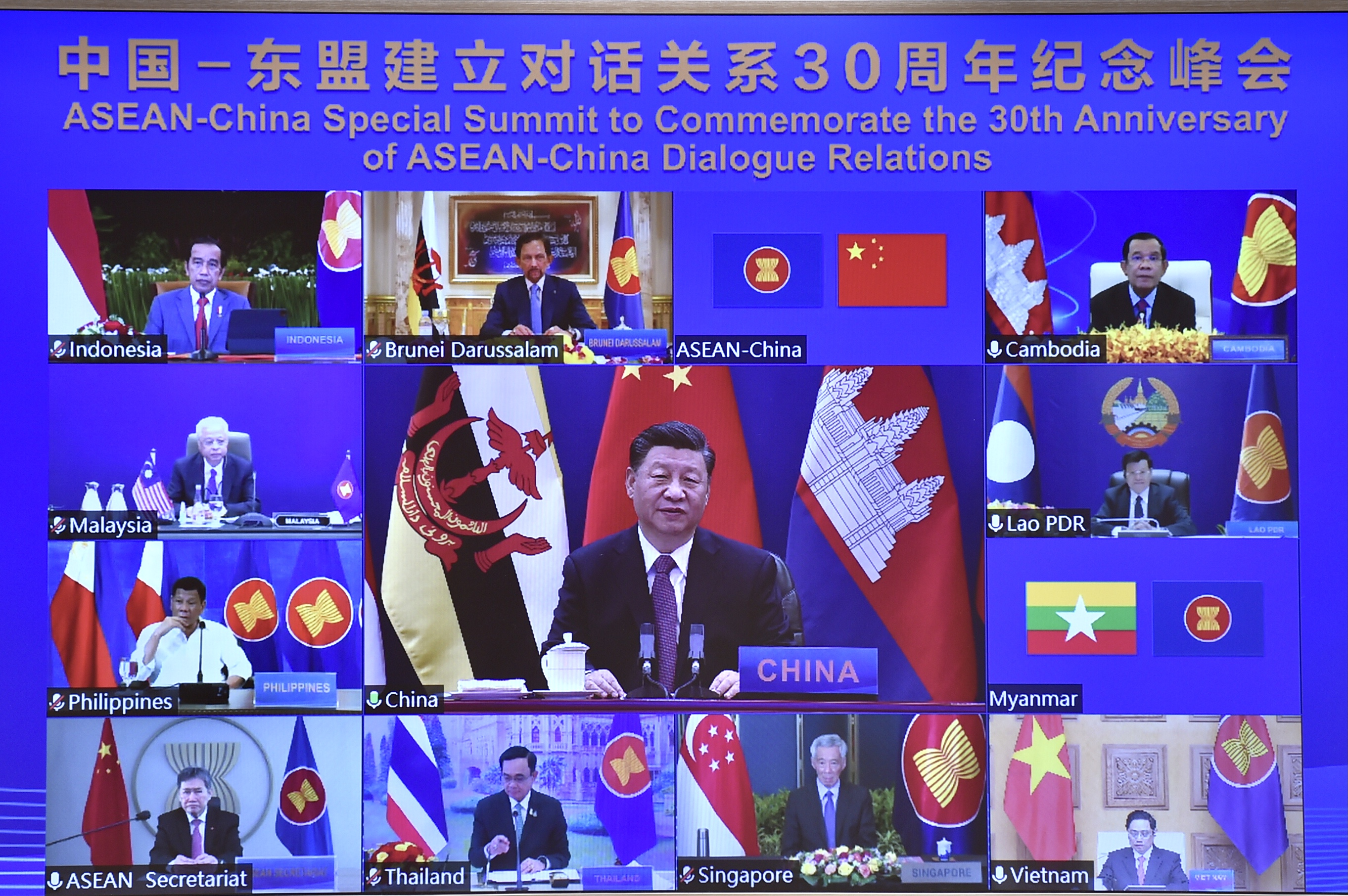 Leaders of ASEAN and China to the 30th special summit commemorating the ASEAN-China dialogue relations
Pham called for enhanced dialogue, trust consolidation, observation of international law, and responsible behavior of all countries for full implementation of the Declaration on the Conduct of Parties in the East Sea (DOC) and early conclusion of an efficient and effective Code of Conduct in the East Sea that is in line with international law and the 1982 United Nations Convention on the Law of the Sea (UNCLOS 1982).
He expressed his hope that ASEAN and China would soon restore and beef up economic, trade and investment cooperation, suggesting China facilitate import of ASEAN goods towards a balanced trade ties.
Pham affirmed Viet Nam will continue efforts to contribute to the advancement of the ASEAN-China relations for peace, security, stability, cooperation and development in the region and the world./.
By Huong Giang