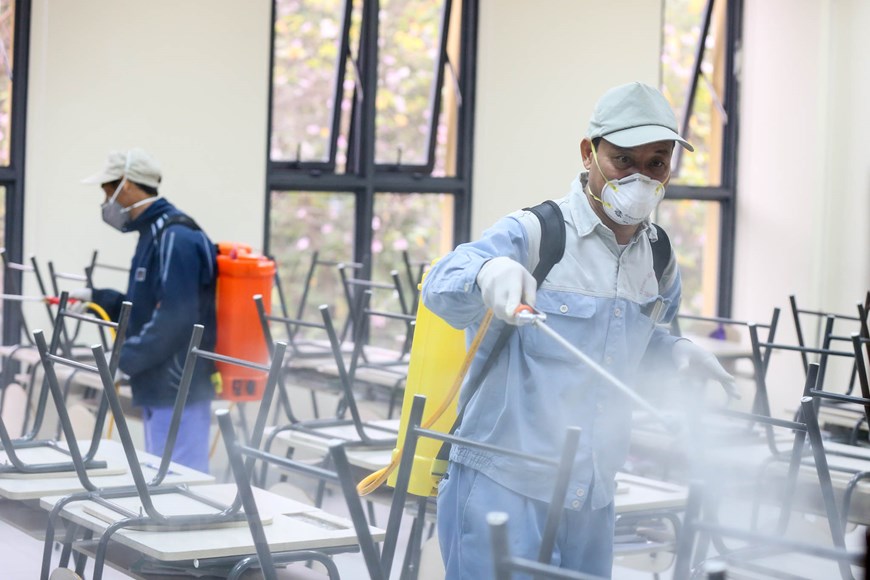 Staff members disinfect classrom in Ha Noi on February 1, 2020
>>> ADB helps 6 countries to combat Coronavirus
The majority of localities fixed school resumption on February 17 while it is not clear when schools in the northern province of Yen Bai will reopen.
The nCoV outbreak has claimed 724 lives and sickened 34,909 others as of 5:00 pm on Saturday, according to the Ministry of Health.
In Viet Nam, the infection cases rose to 13 and three of them have been cleared of the virus and discharged from hospital.
The Vietnamese Government considers fighting nCoV is a top task but still seeking ways to boost trade exchanges with China in a bid to mitigate negative impacts of the outbreak on the economy./.
By Quang Minh
Follow us on Twitter @VNGovtPortal