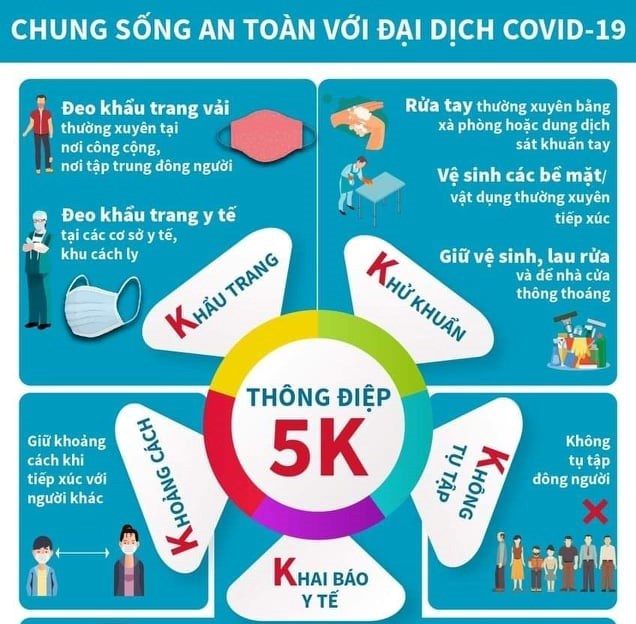 Illustration photo
Up to now, Viet Nam has fundamentally controlled the COVID-19 clusters and successfully implemented the disease prevention strategy in general and testing strategy in particular, said Deputy Minister of Health Nguyen Truong Son.
Son added that there remain risks of COVID-19 pandemic resurgence if precautious measures are not put in place.
Under the message, the MoH encourages people to regularly wear face masks at public places and crowded areas, wear medical masks at medical facilities and quarantine areas.
People are recommended to regularly wash hands with soap or hand sanitizers; clean surfaces and frequently contacting objects (door knobs, mobile phones, tablets, tables, and chairs).
People are also asked to keep safe distance with each other and avoid mass gatherings.
They are called on to conduct health declaration on NCOVI app, install BlueZone which will help detect the risk of COVID-19 infection.
The ministry will continue issuing more instructions and coordinating in designing communication programs, including a music video with the participation of over 100 artists and singers, to further disseminate the message, according to Son.
So far, Viet Nam has confirmed 1,049 COVID-19 patients, including 815 recoveries and 35 deaths. Most of the fatalities were the elderly with serious underlying diseases./.
By Kim Anh