Viet Nam to receive over 30 million COVID-19 vaccine doses in Sept., Oct.
VGP – More than 30 million COVID-19 vaccine doses will land in Viet Nam in September and October this year, said Deputy Minister of Health Tran Van Thuan at the Government's regular press conference on September 6.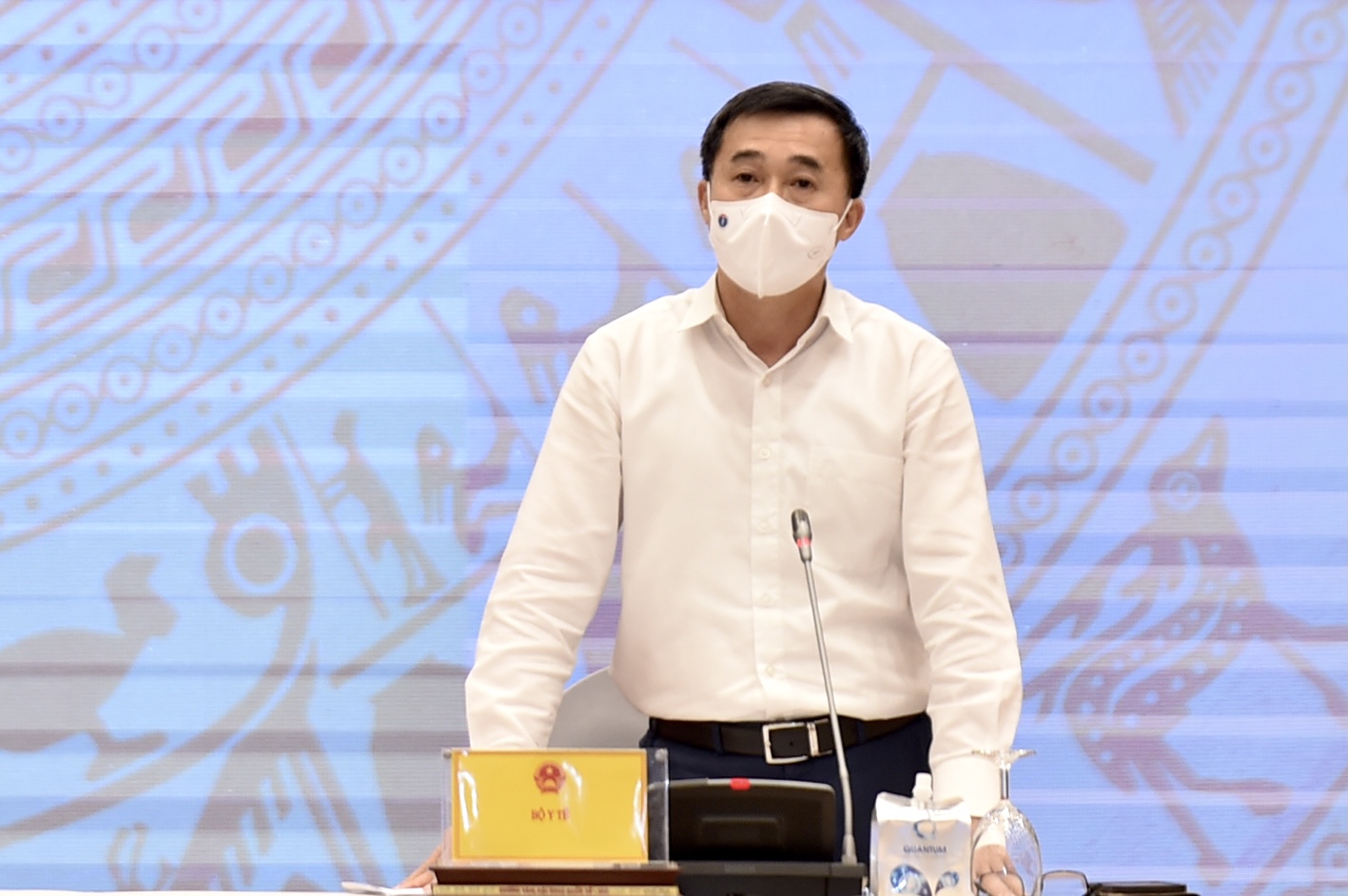 Deputy Minister of Health Tran Van Thuan - Photo: VGP/Nhat Bac
Currently, three domestically-grown vaccines are undergoing clinical trials including Nano Covax, COVIVAX and ARCT-154, Tran said, adding that Viet Nam is striving to make domestic vaccines available in 2022.
Speaking at the press conference, Deputy Foreign Minister Nguyen Minh Vu reiterated that the Government has considered vaccine access as one of the top priorities to protect the public's health and reboot the national economy.
However, the complex development of Delta variant has led to increasing demand for vaccines while around 11 billion vaccine doses are required to reach population-level, or herd immunity in the world, only 4.5 billion doses have been produced. Thus, vaccine shortage is a challenge to all countries, including Viet Nam, he added.
The number of vaccine doses arriving in Viet Nam increased from 16.6 million in early August to 33 million in late August, announced Nguyen, adding that in September, the country is expected to receive additional 17 million doses.
As of late September 6, as many as 22,012,123 doses have been administered, and 3,338,783 people have been fully vaccinated.
So far, 660 ventilators, 600 oxygen generators and1,000 tons of oxygen were donated to Viet Nam to serve for the COVID-19 fight.
By Thuy Dung