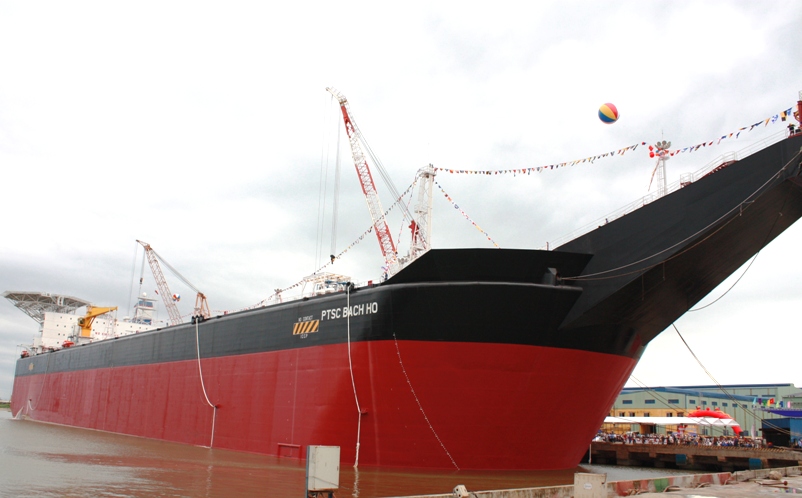 Việt Nam's first oil floating storage offloading unit (FSO5) has the load capacity of 150,000 tons - Photo: VGP

The handover ceremony of FSO5 took place yesterday afternoon in Hải Phòng City between the main constructors, Nam Triệu Shipbuilding Company and Việt Nam Shipbuilding Industry Group (Vinashin), and the contractor PetroVietnam.

The 258-m-long FSO5, 150,000 tons in weight, is the ever biggest mechanical project carried out in Việt Nam. FSO5 is as a very important invention to help the domestic mechanical industry develop rapidly, Chairman of Nam Triệu Shipbuilding Company Nguyễn Tùng Lâm evaluated.

The unit will extract oil at the Bạch Hổ and Dragon fields, 200 miles offshore.

Meanwhile, General Director Nguyễn Hùng Dũng of the Petroleum Technical and Service Joint-stock Company (PTSC), main investor of FSO5, said even though the construction of FSO5 faced a lot of difficulties but thanks to the close supervisory and direction of the government and its related agencies the project can be completed.

He stressed on the safety insurance when performing technical work of dragging FSO5 to its location, installing connection and running test drive.