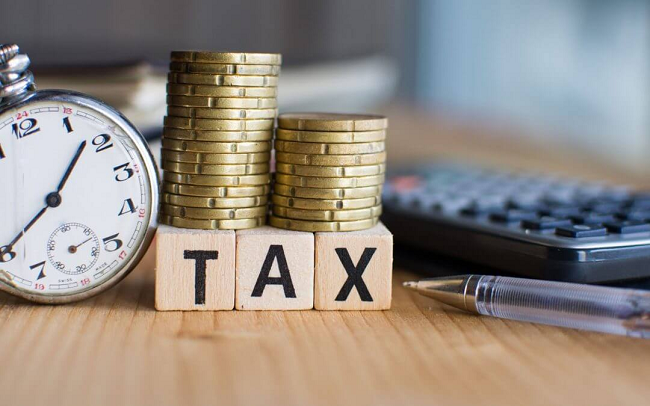 Illustration photo
Minister Dung made the announcement on July 2 in Ha Noi at a conference between the Government and localities.
According to Mr. Dung, the tax payment extension was conducted in accordance with Decree 41/2020/ND-CP (Decree 41), dated April 8, 2020 on tax and land rent deferral in a bid to dampen COVID-19 impacts on the business community.
The MoF is compiling a draft decree on lowering the registration fees of locally assembled or manufactured autos by 50% until the end of this year and will consult other ministries before submitting it to the Government for approval.
The ministry also planned to seek the National Assembly Standing Committee's agreement on higher deductions for personnel income tax.
The ministry targeted to cut environmental protection tax on jet fuel by 30%, from VND3,000 to VND2,100 per litre.
Earlier, the National Assembly on June 19 agreed to cut 30% of corporate tax for businesses with revenue under VND200 billion (US$8.58 million) in 2020 in accordance with a proposal of the MoF.
Minister Dung revealed that the MoF is working with relevant ministries and sectors to review and cut fees for enterprises and people.
In the January-June period, total budget collection accounted for 43.9% of forecast, representing a year-on-year decline of 11.1%.
The rate was the record low since 2013, said Minister Dung, citing the poor indicator to the COVID-19 negative impacts such as difficult business activities, low export and domestic consumption, plummeted oil prices, and deployment of measures in favor of disease prevention, the supportive package for businesses and disadvantageous people.
Specifically, domestic budget collection was only 43.7% of forecast, down 8%. Crude oil collection made up 59.7% of forecast, down 28.5%. Trade tariffs accounted for 43.4% of forecast, down 21.9%.
Under Decree 41, beneficiaries included enterprises, organizations, households, and individuals operating in agro-forestry-fishery sector; food processing and manufacturing, garment and textile; straw and plastic products; metallurgy, mechanical engineering; and construction.
Other beneficiaries include enterprises, organizations, households, and individuals producing auxiliary and key mechanical products; micro and small-sized enterprises, credit organizations, and branches of foreign banks which support their COVID-19 affected customers.
The decree specifies duration of extension for payment of value added tax, corporate income tax, and land-use fees./.
By Kim Anh