Local firms look to lucrative foreign investments
VGP - The Foreign Investment Agency said 2010 would be a lucrative year for Vietnamese firms to launch projects and partnerships abroad.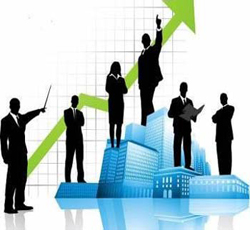 The year of 2010 is expected a promising year for Vietnamese enterprises to launch projects and partnerships aboard – Illustration photo
Anticipating a profitable year, the Hoàng Anh Gia Lai Group, which has already invested in real estate projects in Thailand and Cambodia, plans to launch joint venture projects to build deluxe apartments and hotels and plant rubber trees in Laos with a combined investment capital of US $20 million.
The military telecoms corporation Viettel has seen profits soar after investing in the region. It is currently negotiating to buy a 60% stake in Bangladesh's mobile phone network Teletalk and a 70% in Haiti's cellular network Teleco. The total investment for the deals is estimated at US $359 million.
Viettel launched the Metfone mobile service network in Cambodia in February last year, and just one month later, together with the Laos Asia Telecom Company, the group launched the Unitel mobile phone network in Laos. At present, Unitel is the largest telecoms service provider in Laos with more than 900 base transceiver stations, making up 35% of all stations in the country.
Overseas investment from Vietnamese businesses reached a record of US $7.73 billion in 2009, US $6 billion of which was poured into Cambodia – the biggest recipient of Vietnamese investment capital,
Vietnamese businesses are also expanding their activities in developed countries, such as Japan, the US, the Democratic People's Republic of Korea and Singapore.
Their projects – which previously focused on mining, afforestation, hydro-electricity, telecoms and infrastructure construction – are now expanding into aviation, banking, insurance and real estate.
With the Government's help, local banks have opened branches in countries where Vietnamese businesses have investment projects to help settle capital difficulties and money-transfer procedures.
VNA