Hospitals urged to tighten COVID-19 prevention, health workers told to avoid high-risk places
VGP – The Ministry of Health (MOH) has issued an official dispatch urging hospitals to further strengthen COVID-19 prevention and control.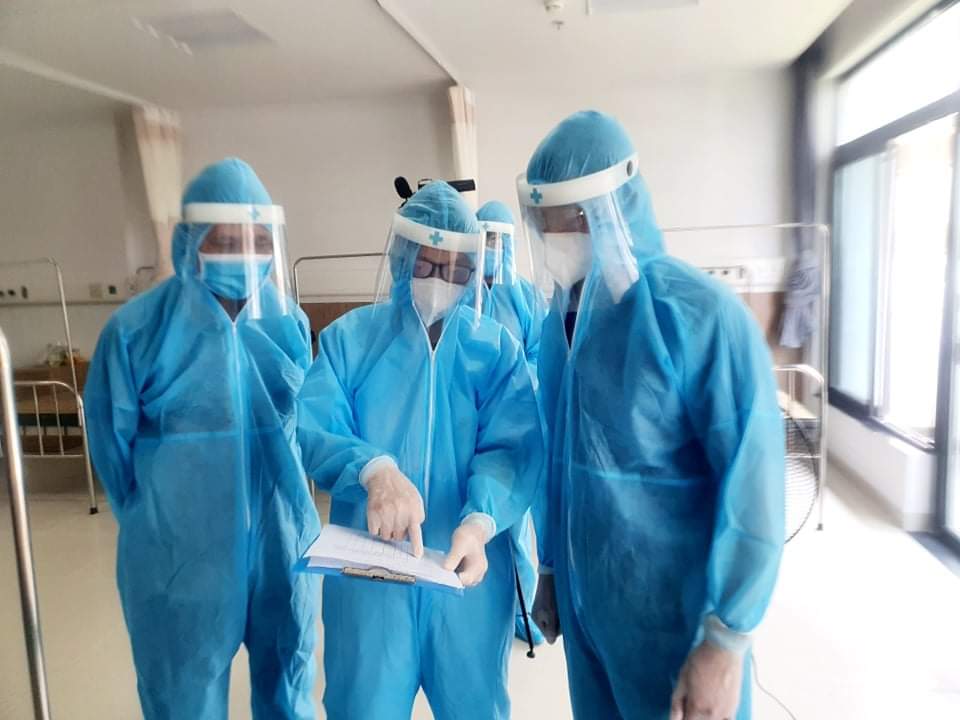 Medical facilities urged to tighten COVID-19 prevention and control measures
In the context of the pandemic evolving complicatedly with the emergence of new coronavirus variants, many localities, such as Ha Nam, Ha Noi, Hung Yen, Vinh Phuc and Thai Binh, have reported community transmissions, while cross infections have also been recorded between patients and healthcare workers.
To enhance the COVID-19 control, the MOH has requested implementing physical distancing and limiting the number of patients' relatives at healthcare settings, as well as reviewing examination and treatment processes to ensure reasonability and arranging beds at least two meters from each other.
People are advised to conduct online registration and make appointments before arriving at medical facilities for examination and treatment services, and not to come too early before the scheduled time.
Hospitals at both the central and provincial levels should continue to review and improve their SARS-CoV-2 testing capacity using the real-time RT-PCR technique to respond to all pandemic situations, the ministry said, asking them to periodically carry out random testing for medical staff in high-risk faculties and rooms; those working in the screening, diversifying and isolating areas; and patients in high-risk faculties and rooms or those severely affected by COVID-19 infection.
The official dispatch clearly stated that directors of hospitals and healthcare settings are responsible for managing and directing their staff to raise awareness of COVID-19 prevention and control, strictly comply with the MOH's 5K recommendations and use personal protective measures, and not to arrive at the high-risk places for infection, such as buffet meals, amusement parks, cinemas, bars and karaoke parlors.
By Vien Nhu