Ha Noi sprays disinfectant at COVID patient's residence, delays reopening school
VGP – Ha Noi sprayed disinfectant at Tran Vu Street and Truc Bach Street, Ba Dinh District on March 7 right after the first patient positive for COVID-19 was confirmed in the city.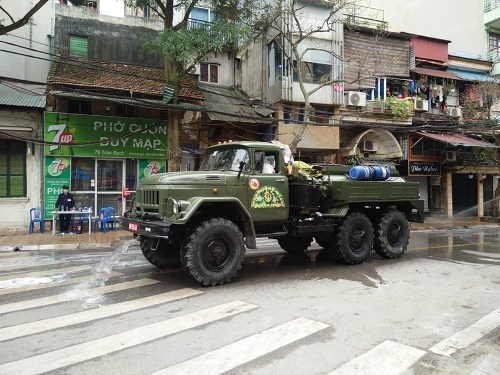 The disinfectant work is promptly carried out for fear of the transmissions of COVID-19 - Photo: Vietnamplus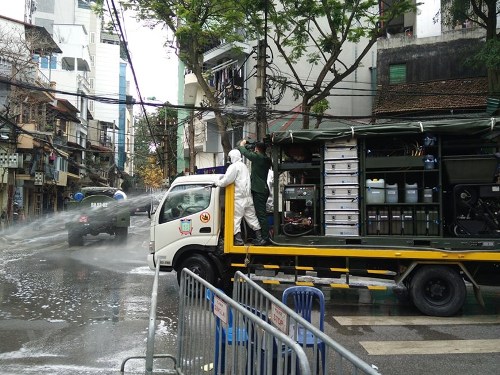 Truc Bach Street, Tran Vu Street and surrounding areas are blocked for disinfectant to prevent the transmissions of COVID-19.
Ha Noi will closely monitor the health situations of local residents and ensure livelihood for the area.
Relevant to the first COVID positive case in Ha Noi, Chairman of Ha Noi's People's Committee Nguyen Duc Chung has approved the proposal of delaying one week of re-opening high school till March 15.
Earlier on March 6, Ha Noi approved high schools to re-open on March 9. Thus, around two million students in Ha Noi have to delay reopening school due to complex developments of COVID-19.
By Thuy Dung