Gov't not to cut growth goal amid Covid-19 outbreak
VGP – Prime Minister Nguyen Xuan Phuc reaffirmed the Government would not cut the preset growth goal of 6.8% this year despite possible negative impacts of the new coronavirus (Covid-19) epidemic.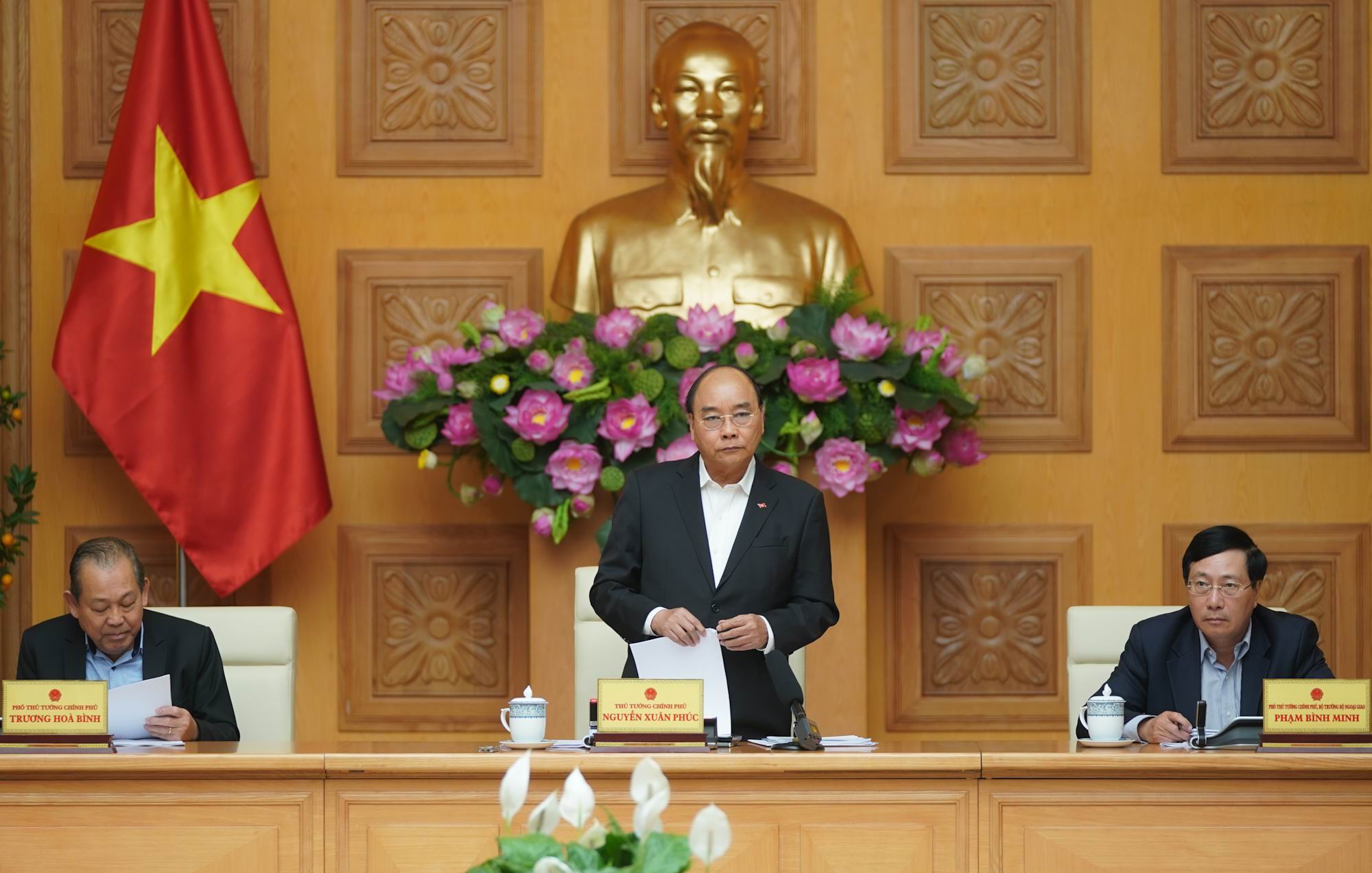 Prime Minister Nguyen Xuan Phuc (standing) presides over a meeting in Ha Noi on February 12, 2020 to evaluate impacts of the new coronavirus epidemic on the economy. Photo: VGP
>>> Vinh Phuc sets up more checkpoints to contain Covid-19
>>> Infographics: Covid-2019 update
At a meeting on Wednesday, the Government chief called for better and more drastic solutions, including economic and institutional ones in order to realize the double missions of combating the epidemic and ensuring growth.
Phuc stressed that dealing with Covid-19 virus and sluggish behaviors at work would help us to advance national development.
He demanded inferior levels to stay calm and determined in the fight against Covid-19 epidemic while taking measures to ensure business operations.
"We have set up fast-response teams for Covid-19 combat and now we also need to take quick responses to compensate for economic losses caused by the Covid-19 epidemic", Phuc emphasized.
Viet Nam has so far reported 15 cases of Covid-19 infection, seven of whom have been cleared of the virus and discharged from hospital. The northern province of Vinh Phuc has been hit hardest with 10 infection cases.
As of Wednesday, the epidemic has killed 1,115 people and infected 45,171 others in the world./.
By Quang Minh