Gov't issues Resolution on action plan on anti-corruption
VGP – The Government has issued Resolution No. 126/NQ-CP on the action plan on anti-corruption by 2020.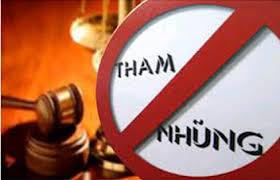 Illustration photo
The action plan aims to realize the national strategy on anti-corruption by 2020 and the plan on realization of the United Nations Convention against Corruption.
Eight key tasks are proposed from now till 2020, including (1) improvement of role and responsibility of staff members, officials, civil servants and heads of organizations and agencies, (2) enhancement of management and supervision of civil servants and completion and realization of regulations on organization works, (3) control of assets and incomes and raising transparency, (4) completion of institution on socio-economic management and guaranty of effectiveness of anti-corruption.
Other tasks are set out such as (5) enhancement of supervision, inspection, accounting, prosecution, trial and improving the efficiency of the assessment and recovery of corrupted assets, (6) increasing the awareness and upholding the role and responsibility of society, (7) consolidating the organization, functions and tasks of agencies in charge of anti-corruption and (8) expansion of the scope of the anti-corruption law to non-State sector and acceleration of effectiveness of international cooperation in anti-corruption.
By Thuy Dung