German Chancellor visit to VN to boost cooperative ties
VGP - German Chancellor Angela Merkel will make an official visit to Việt Nam from October 11-12 to broaden and deepen the friendly and cooperative relations between the two countries.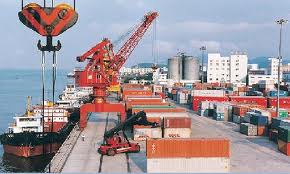 The two-way trade between Việt Nam and Germany is on the rise
The German Chancellor
will be accompanied by leaders and senior officials of some German ministries, sectors, localities and German businesses.
Việt Nam and Germany have signed some bilateral deals to create legal framework for economic ties, including a double tax avoidance agreement, an investment promotion and protection agreement, a maritime agreement and an aviation agreement.
Germany is Việt Nam's biggest trading partner in Europe, accounting for 19% of the Vietnamese export to the European Union (EU). Việt Nam is Germany's 5th biggest exporter, after the US, China, Japan and the Republic of Korea.
Việt Nam's exports to Germany are expected to hit US $3 billion in 2011. Việt Nam's trade surplus to Germany increased from US $424 million in 2005 to US $593 million in 2008, US $631 million in 2000 and US $729 million in the first eight months of 2011.
Besides, Germany is a big investor in Việt Nam. From 1988 to September 2011, the European country had poured investment of US $977 million in Việt Nam, becoming the 24th biggest foreign investor in the Asian country.
Germany is a big and frequent ODA donor of Việt Nam. Germany's ODA focuses on economic reform and sustainable economic development assistance, environment policies, natural resource protection and sustainable use, water supply, waste treatment, healthcare, family planning, and HIV/AIDS prevention and fight.
Each year, over 100,000 German people visit Việt Nam.
By Ngọc Vân