Fitch affirms Viet Nam's rating at 'BB' with positive
VGP - Fitch Ratings has affirmed Viet Nam's long-term foreign currency deposit ceiling rating at BB, positive outlook, according to the press release of the Ministry of Finance.
March 29, 2022 3:22 PM GMT+7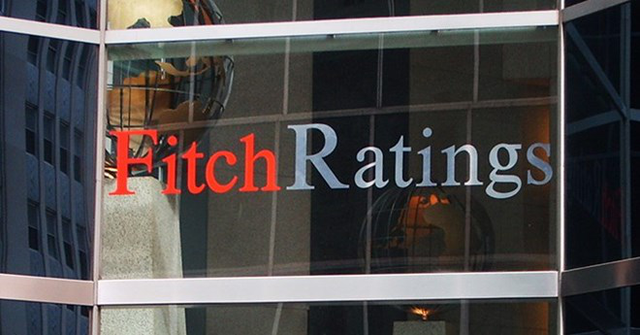 The outcomes of Viet Nam's sovereign credit rating by Fitch reflects Viet Nam's solid external financial metrics compared to peers, prospects for a strong growth recovery in the medium-term despite headwinds created by the pandemic and spillover effects of current geopolitical conflicts on the global economy.
Fitch Ratings acknowledge a rapid resumption in economic activities as a result of the Government's change to a more flexible policy regarding the pandemic and the strongly improved vaccination coverage.
Fitch expects that Viet Nam continues to benefit from the export sector due to the implementation of key trade agreements, foreign direct investment (FDI) inflows remains high and tourism flows gradually resume in 2022.
Fitch anticipates Viet Nam's growth will recover to 6.1 percent in 2022 and 6.3 percent in 2023, led by the recovery of domestic demand, exports and FDI inflows.
The agency acknowledges the adoption of the fiscal and monetary stimulus package to support the Economic Recovery Program is thanks to Viet Nam's success in sustaining public debt stability, economic growth prospects in the medium term, foreign exchange reserves accumulated in recent years and currently reaching a record high, creating a buffer for Viet Nam to cope with external shocks.
Fitch Ratings indicates aspects that lead to a positive rating action include macroeconomic stability, strive for a high growth rate, reduced disparity in GDP per capita compared to peers, further improvement of public finances through sustainable fiscal consolidation, higher revenue base, medium-term debt stabilization, overcoming weaknesses in the banking sector in terms of capitalization, transparency in asset quality and regulatory frameworks.
Maintaining the current sovereign credit ratings at BB Positive outlook under many challenges across the globe reflects the proactive measures by the Party, National Assembly and the Government of Viet Nam to stabilize the macro-economy, strengthen the fiscal and banking systems as well as the results of pandemic control to enable resumed social and business activities.
The Ministry of Finance will continue to provide information and updates to facilitate Fitch Ratings, other credit rating agencies and international organizations to reach an accurate assessment of Viet Nam's strong and improving credit profile./.